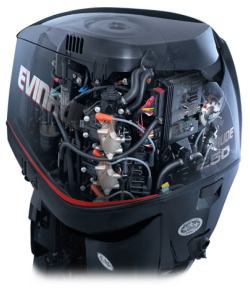 Download DIY service repair manual for 2007 Johnson Evinrude Outboard Motor. Highly detailed with complete instructions and illustrations, wiring and diagrams to service your machine.JOHNSON EVINRUDE OUTBOARD MOTOR REPAIR MANUAL 2007 COVERS 9-15 2-STROKE AND 40-60 AND 70-90 ETEC ENGINES
This is Service manual FOR 2007 Johnson Evinrude outboard motors.
Do you want to service & repair your Evinrude Outboard yourself? We can help you with the official certified Service & Repair manual; just push the button INSTANT DOWNLOAD on the left side, download the file and you can start right away.
COVERS 9-15 2-STROKE AND 40-60 AND 70-90 ETEC ENGINES
Complete Service Repair manual – Step-by-step procedures and detailed diagrams & illustrations guide you through every repair: Removing – Disassembling – Cleaning and Inspecting – Assembling – Testing – Installation Any part of your Outboard engine As well on how to Lubricate, Maintain and Tune-up: Cleaning, Waxing, Polishing, Controlling, Tuning, Inspection, Synchronizing, Troubleshooting, Evaluation, Check, Replacement and much more…
CONTENT
. Tools and techniques
. Troobleshooting
. Maintenance and Tune-up
. Timing and adjustements
. Fuel system
. Electrical Ignition system
. Base repair
. Gearcase repair
. Water pump
. Rewind starter
. Parts numbers
. Detailed pictures and graphics
. Everything needed to setup, install, repair, tune, troubleshoot, and maintain your outboard
. and Much More…
Other information about this repair manual:
. FORMAT: PDF
. LANGUAGE: English
. Downloadable:YES
. COMPATIBLE: WINDOW'S VISTA32 and 64, XP, ME, 98, NT, 2000 / MAC/ Linux

Tags: Johnson Evinrude Outboard Motor, Air Conditioner, Service Manual, Change oil, Air Bags, Cooling System, Radiator, Steering, Shop Manual, Coolant, Diagnose, Timing Belt, Suspension, Brakes, Spark plugs, Troubleshooting, Air Filter, Repair Manual, Battery, Starter, Engine, 6-Cylinder, 4-Cylinder, Alternator
Other sources of repair manuals
Johnson Evinrude Outboard Motor 2007 Service Repair Manual